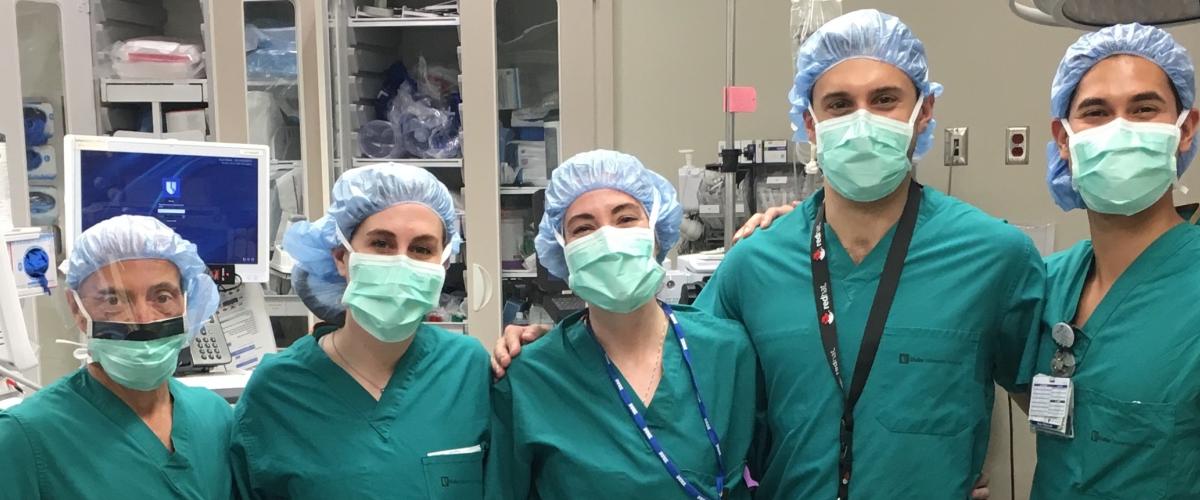 Our residency programs prepare doctors and physician assistants for productive careers in orthopaedic surgery through rigorous clinical training, extensive education, and progressive and graduated responsibility under supervision.
Orthopaedic Surgery Residency
Our mission is to provide the clinical and surgical skills necessary to competently and ethically practice as a leader in either an academic or a community setting. In this five-year, ACGME-approved training program, residents train alongside leaders and mentors in orthopaedic surgery, gaining knowledge and experience through tutorials in the clinic and the operating room, clinical research opportunities, and weekly conferences.
Learn more about the Surgery Residency Training Program.


Orthopaedic PA Surgical Residency
Prepare for a career as an orthopaedic PA in an academic or a community-based practice through advanced training at Duke, the birthplace of the physician assistant profession. In this 12-month training program, PA residents will receive extensive didactic and clinical education, including first assist OR training and first call responsibility.