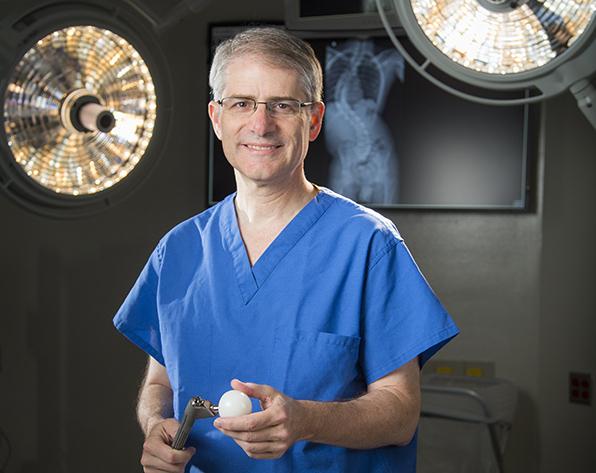 As part of a program to bring space science to high school students, Judith Miles of Lexington High School, Lexington, Mass., suggested a study of the spider's behavior while weightless. She wanted to find out if a spider could make a web without gravity (1). On the second Skylab mission, spiders Arabella and Anita were sent to space to see if they could make a web. When they arrived at Skylab, Arabella and Anita tried to make a web, but they lacked gravity to pattern the web. Their first attempt was very disorganized, looking nothing at all like a spider web. But the space spiders did not give up. They tried again and again, eventually figuring out how to build a web while weightless, that looked quite similar to the webs they could make on earth. These spiders succeeded in the face of an unwanted change. Todd Hirsch and Robert Roach published a book (2) based on the space spider's experience, focusing on what we can learn from what they achieved. Arabella and Anita could have complained that they wished they were back on earth, but NASA was not going to fly back just for them. They were stuck in a situation they did not want. They could have given up and quit, but they didn't. Instead, they looked forward, tried again and again, and were finally able to make an effective web.


There have been many changes over the past decades that effect orthopedics, medicine, the nation, and the world. The COVID-19 pandemic is an unprecedented and unwanted change affecting all aspects of what we do, and it came on quite quickly. We can wish that things were like they were in the past, but this is not realistic. Instead, this is a time for us to be like Arabella and Anita and work to try new things, to make the best of an unwanted situation. The pandemic is an opportunity for a new beginning, using innovative methods for care, education, and research. It is also a time to reexamine what we did in the past and implement improvements over the traditional way we went about our lives.  


During the pandemic, Duke orthopaedics changed almost every aspect of what we do. Our faculty and staff developed processes to triage surgeries; minimized in-hospital stays for patients, implemented telemedicine approaches for care; modified our hospitals and clinics to employ safe social distancing and screening in our clinics and hospitals; developed new methods to keep us safe in the operating room by modifying arthroplasty helmets as personal protective devices; moved our educational programs to a virtual format;  and modified our research programs to generate new knowledge while maintaining COVID safe protocols.  Our department made it through the beginning of the pandemic building on our culture of teamwork and innovation. We took the approach of preparing for the worst and hoping for the best.  Surprisingly, many of the changes we made were judged to be improvements over what we did before. Our virtual education format allowed us to increase participation in our educational events, by inviting people from outside Duke, and this eliminated some of the conflicts with other clinical or academic activities that otherwise limited participation. We had visiting lecturers participate virtually, and this format allowed more flexibility in scheduling for these events. Shifting many of our outpatient encounters to telemedicine, allowed us to provide timely care in a way that was more convenient and safer for our patients. Many of our patients found this approach superior to their usual in-person visits. Our arthroplasty service allowed patients to go home the day of surgery to minimize the time in the hospital, and to free beds for patients with COVID who might need these. This minimal hospital stay was welcomed by most of our patients. It is likely we will continue with these in the future. 


We used the opportunity of COVID restrictions to catch up on research and publications. Indeed, we had a bump in grant submissions and papers submitted. In addition to traditional research work, our faculty published a novel method to use arthropathy helmets as personal protective devices and opinions on the current situation. We engaged in a record number of new research projects and published several papers specifically focused on COVID (3-8).


While not everything we implemented as the pandemic struck was successful, much of what we tried worked. Like Arabella and Anita, rather than focus on going back to the past, we focused on moving forward, trying something, and ultimately coming out ahead. There is a lesson here for all of us. The world is constantly changing. However, rather than focusing on the past, by taking the challenge of the future, all of us can improve in what we do. Organizations that have the capacity to change quicker than the world around them will flourish, while those that cannot fade away. Let's take a lesson from the space spiders and always move forward no matter what the world puts in our way. 


1) https://history.nasa.gov/SP-401/ch3.htm
2) Todd Hirsch, Robert Roach, Spiders in Space: Successfully Adapting to Unwanted Change, P & P Publishing, Washington, 2017, ISBN 0987926926, 9780987926920
3) Huddleston JI, 3rd, Lorio R, Bosco JA, 3rd, Kerr JM, Bolognesi MP, Barnes CL. American Association of Hip and Knee Surgeons Advocacy Efforts in Response to the SARS-CoV-2 Pandemic. The Journal of Arthroplasty 2020; 35(7): S82-4.
4)Middleton A, Simpson KN, Bettger JP, Bowden MG. COVID-19 Pandemic and Beyond: Considerations and Costs of Telehealth Exercise Programs for Older Adults With Functional Impairments Living at Home-Lessons Learned from a Pilot Case Study. Physical Therapy 2020.
5) Prvu Bettger J, Thoumi A, Marquevich V, et al. COVID-19: Maintaining Essential Rehabilitation Services across the Care Continuum. BMJ Global Health 2020; 5(5).
6) Schultz RA, Lachiewicz PF. What's Important: Is "Spring Training" Necessary for Surgeons After a Long COVID-19 Off-Season? The Journal of Bone and Joint Surgery American volume 2020.
7) Wellman S, Moskal J, Barnes CL, Parvizi J. Business Unusual: COVID-19 Ramifications for Arthroplasty. The Journal of Arthroplasty 2020; 35(7): S1-2.
8) Erickson MM, Richardson ES, Hernandez NM, Bobbert II, DW, Gall K, Fearis, P. Helmet Modification to PPE With 3D Printing During the COVID-19 Pandemic at Duke University Medical Center: A Novel Technique; The Journal of Arthroplasty 35 (2020) S23eS27.