Welcome
From Residency Program Director
Robert D. Fitch, MD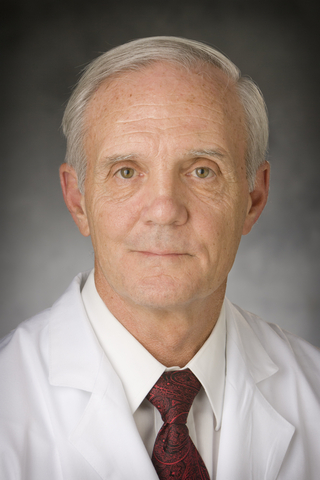 On behalf of the entire Duke Orthopaedic Faculty and Resident Staff, we are delighted to share highlights regarding our training program.
The Duke Orthopaedic Surgery Residency is a comprehensive, five-year, ACGME-approved training program. Our mission is to provide the clinical and surgical skills necessary to competently and ethically practice as a leader in either an academic or a community setting. The goal of our program is to provide the clinical and academic setting necessary to train the future leaders of the field. To achieve this, our world-renowned faculty strive to create an environment of clinical and research excellence. Residents train alongside leaders and mentors in orthopaedic surgery, gaining knowledge and experience through tutorials in the clinic and the operating room, clinical research opportunities, and weekly conferences.
At Duke Orthopaedics, our residents work closely with faculty who enjoy and prioritize patient care and teaching to provide the greatest opportunities for residents to develop clinical skills, stimulate and develop research projects, and enhance surgical capabilities.
Apply
We accept applications through ERAS or ECFMG-ERAS (foreign medical graduates). Learn how to apply to the Orthopaedic Surgery Residency at Duke.
Contact Us
Wendy Thompson, Medical Student Sub-Internship & Residency/ Fellowship Program Coordinator
wendy.thompson@duke.edu
Tyranicia Green, Residency/ Fellowship Program Coordinator
tyranicia.green@duke.edu
Department of Orthopaedic Surgery
DUMC Box 104002 | Durham, North Carolina 27710
(919) 684-3170