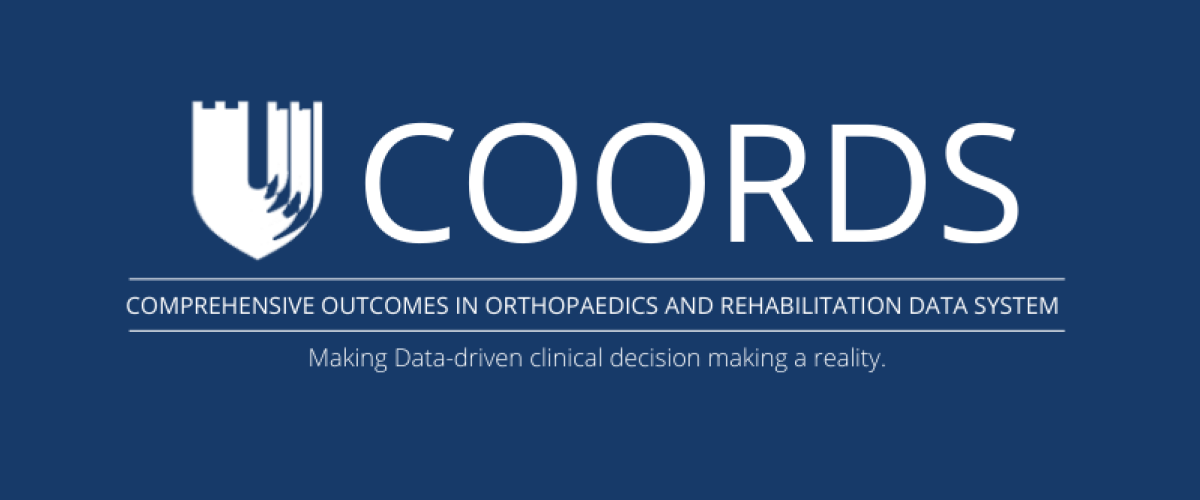 The Comprehensive Outcomes in Orthopaedics and Rehabilitation Data System (COORDS) was formed in 2017 in the Department of Orthopaedic Surgery as part of the Practice Transformation Unit (PTU) to modernize routine clinical data collection while streamlining access to actionable data.
What is COORDS? 
COORDS partnered with clinicians, Duke Health Technology Solutions (DHTS) and the Analytic Center of Excellence (ACE) to create an internal solution for the patient-reported outcome (PRO) and data needs of the Department of Orthopaedic Surgery.
By fulfilling the mission and vision of COORDS, the Department of Orthopaedic Surgery will become a leader in innovative, data-driven care practice within the field of Orthopaedics.
---
COORDS Mission and Vision
Our mission is to create a learning health system supported by a data infrastructure to optimize patient-centered, data-driven and valued-based clinical decision making.
Our vision is to: 
Implement standardized patient reported outcome (PRO) collection across all Divisions in the Department of Orthopaedic Surgery 
Seamlessly integrate data capture both inside and outside the routine clinical encounter by leveraging novel approaches within the electronic medical record (EMR) 
Provide a data infrastructure that supports important quality improvement initiatives and high-impact clinical research projects 
Implement an operational learning health system by creating clinical decision support tools that improve quality and precision of care 
Develop clinically meaningful and timely visualizations and data interfaces that are disseminated and highly valued by clinical stakeholders