A History of Duke Orthopaedics through its Five Chiefs
Alfred Shands Jr.: Establishing the division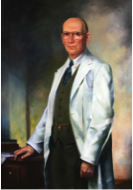 The Division of Orthopaedics was established in the Department of Surgery in 1930. Deryl Hart was chair of the Department of Surgery, and Alfred Shands Jr. was appointed the inaugural division chief. He established a separate clinical division and started a residency training program. His textbook, Handbook of Orthopaedic Surgery, was the primary text for many medical students and was carried on by his first resident Dr. Bev Rainey.
Dr. Rainey went on to become the first chair of Orthopaedic Surgery at UNC. Dr. Shands left Duke for the DuPont Hospital in Delaware, where he served as the surgeon–in-chief from 1937 to 1962 and medical director until 1969. He also went on to play a critical role founding the orthopaedic research and education foundation. Donors with the highest level of giving to the foundation become members of the Shands Circle.
Lenox Baker: Formalizing residency training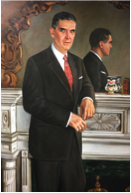 The second orthopaedic surgeon appointed at Duke was Lenox Baker, who became division chief after Alfred Shands departed Duke in 1937. Dr. Baker trained at Tennessee under General Neyland and was a part of the first Duke Medical School class.  He impressed Dr. Bennett from Johns Hopkins as a medical student with his insights into athletic injuries and was offered a resident spot.
At Duke, Dr. Baker recruited additional faculty, and in 1944 formed the Duke Orthopaedic and Affiliated Institutions Training Program, which included Miller Clinic, AFIP, Charlotte Memorial, Warm Springs Georgia, AI DuPont, Lincoln, Duke, and the VA.  This was a formal education program with a full-time director, defined goals, and an organized teaching and clinical experience.
Dr. Baker was a supporter of children's orthopaedics, and as a result the Lenox Baker Children's Hospital at Duke is named for him. He also integrated the care of Duke sports teams into orthopaedics and was inducted into the NC Sports Hall of Fame in 1969. After his retirement, he became active in the State Health Department and became the Secretary of the State Department of Human Resources.
J. Leonard Goldner: Expanding in size and expertise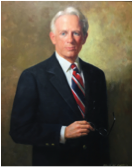 Dr. J. Leonard Goldner came to Duke as a resident after serving as a medical officer in the U.S. Navy in the South Pacific and as a beach medical officer during amphibious landings. During his residency, he spent two years in Warm Springs, Georgia, treating polio patients. He spent time with Dr. Michael Hoke, and during this time he both developed some of his interest in club feet and learned about the Kite slipper. Many within the department have been privileged to have Dr. Goldner demonstrate how to apply a Kite slipper while in a children's clinic.
In 1967, Dr. Goldner became division chief.  He expanded the size and scope of the residency and the division. During his tenure, formal research was incorporated into the division, and the division increased the areas of clinical expertise to include all areas of orthopaedics. The residency was expanded to eight residents a year. Dr. Goldner led by example, and promoted perfection in surgical technique across multiple disciplines, as well as exceptional doctor patient interactions. He was unparalleled as a teacher and personified the Socratic method.
James Urbaniak: Orthopaedic innovations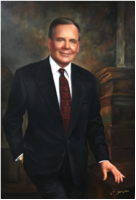 James Urbaniak became chief in 1984. During his tenure, he promoted innovation in orthopaedic surgery. Duke became the pioneering center in replantation and microvascular reconstruction of injured extremities due to his clinical and laboratory work, which was largely funded by NIH grants.
Under Dr. Urbaniak's leadership, fellowships in multiple specialties in orthopaedics were established, and the division's international reach was strengthened as new clinical and research links from around the world were developed. 
James Nunley: Becoming a Department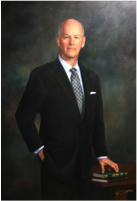 In 2002 James Nunley became chief of the division and worked toward establishing orthopaedic surgery as its own department, and effort that came to fruition in 2010. Dr. Nunley also worked to expand Duke Orthopaedics into the community and developed an independent, stand-alone orthopaedic clinic.
The First Five Chiefs in the Department of Orthopaedic Surgery