Prospective Resident Applicants
2022-2023 Resident Hosts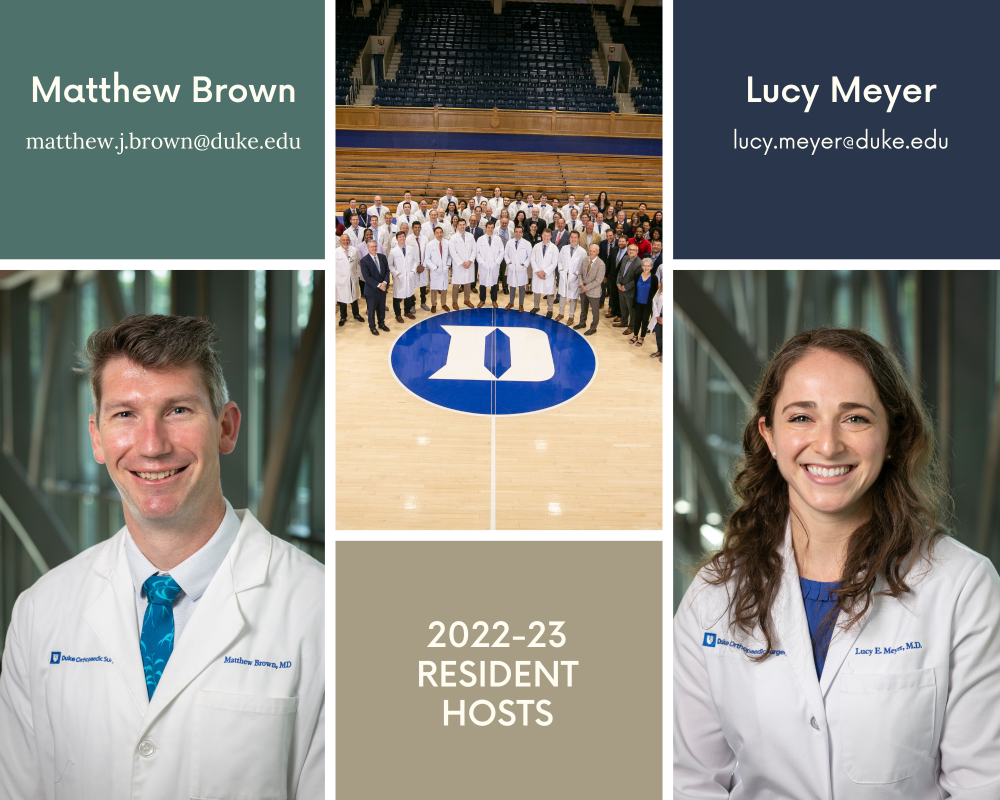 Education
Education is paramount at Duke and our residency curriculum includes a range of educational conferences that span the breadth of general orthopaedics and orthopaedic subspecialties.
Tuesday Morning Faculty-Led CORE Conference (6:30 am – 7:15 am)
Wednesday Morning Grand Rounds (6:30 am – 7:30 am)
Thursday Morning Resident Led Fracture Conference (6:30 am – 7:15 am)
We would like to invite you to view digital conferences and presentations. 
Go Inside Duke Orthopaedic Surgery Residency
Former Chief Resident Jordan Liles, MD, created the below video to give you an inside look at our residency program. You'll hear from our chairman, current residents, and faculty about the program, discover why our rotations provide an excellent environment for hands-on learning and you will get an inside look into what makes our residency among the top-ranked programs in the country.
Tour Our Medical Campus
Check out our immersive virtual tour to help you discover why Duke's facilities are among the best in the country.