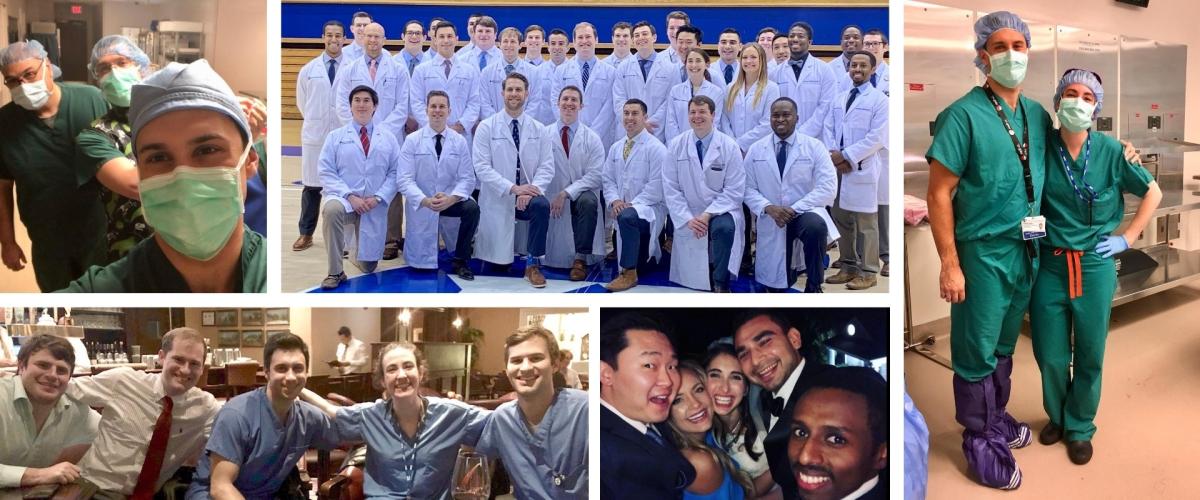 Resident clinical training in the Duke Orthopaedic Surgery Residency Training Program covers all subspecialty areas of orthopaedic surgery, including;
Adult Reconstruction
Adult Spine
Basic Science
Foot and Ankle
Hand and Upper Extremity
Oncology
Orthopaedic Trauma
Pediatric Orthopaedics
Sports Medicine
Helping underserved communities
The Duke Orthopaedic Training Program has a long-standing commitment to musculoskeletal care in underserved communities within the region and international communities. Residents participate in outreach programs at health departments in eastern North Carolina as well as internationally in hospitals in Africa and the Caribbean.
Achieving competency
Competency is monitored through faculty evaluations of clinical performance, presentations at didactic conferences, and in-training and specialty board examinations. Each chief resident must complete a written thesis, which is presented and adjudicated at a symposium prior to graduation from the program.
Affiliated institutions
In addition to an appointment at Duke University Hospital, residents rotate through the orthopaedic services at affiliated hospitals. These include:
Additional training opportunities
Duke orthopaedic residents are exposed to additional opportunities to enrich their musculoskeletal education. Residents may staff the training rooms of Duke University and North Carolina Central University athletic teams; as well as serve as a team physician for one of the local high schools or the junior college. Resident participation may be in all aspects of care for the athletes, including pre-participation examination, training, decision-making about continuing/returning to play, evaluation and treatment of injuries, and rehabilitation.
The Human Fresh Tissue Laboratory provides residents with a unique opportunity to not only master surgical anatomy and approaches but also to perform orthopaedic surgical procedures including:
Small and large joint arthroscopy(s)
Ligament reconstructions
Total joint arthroplasty(s)
Tendon transfers
Orthopaedic education today is both a dynamic and evolutionary process—based not only on technological advances but also those innovative ideas spawned from clinical and basic science research. Integrated web-based curricula, informatics, computer based training, and virtual technology all play important roles in this evolution in orthopaedic education. Nevertheless, history and tradition provide a time-honored foundation to those fundamental ideals necessary for success: a strong work ethic, team play, and a relentless passion for clinical medicine nurtured in a compelling atmosphere of collegiality and camaraderie.
Piedmont Orthopedic Society
Upon graduation, Duke orthopaedic residents become members of the Piedmont Orthopedic Society, the oldest and largest orthopaedic alumni association in America. Founded in 1951, this society has over 700 members, many of whom participate in an annual five-day scientific meeting. Over the years, this society's foundation has awarded over 120 grants for residents in their research. 
Frequently Asked Questions
Yes, J-1 clinical house staff.  H-1B Visa sponsorship is possible but unlikely due to the ECFMG stringent timeline; paperwork process takes 4 to 5 months and matched applicants have less than 3 months (after match announcement and before residency start date) to complete all required documentation. FMG must have taken and passed all three steps of the USMLE in order to be eligible for H-1B sponsorship.
Scores are considered as a part of the entire application.
Yes (hospital-issued, provided).