The Duke Joint Health Program (JHP), a collaborative program developed by the Department of Orthopaedic Surgery and the Department of Physical and Occupational Therapy, is a longitudinal, personalized lifestyle and behavioral health modification program for patients with hip, knee, shoulder, and CMC osteoarthritis (OA).
The JHP is coordinated and managed by multidisciplinary Primary Osteoarthritis Providers or "POPs," who are physical therapists trained in cognitive behavioral theory-based strategies. With input from orthopaedic providers, dietitians, and behavioral health specialists, POPs partner with patients to develop comprehensive care plans best suited to individual needs and daily life.
These plans comprehensively target pain, physical function, activity, nutrition, weight, stress, anxiety, sleep, and mood-related to joint health. Since the JHP started in October 2017, more than 5,000 patients have participated with self-reported improvements in joint function, pain, and psychological distress, many of whom have remarked on their excellent healthcare experience. 
 In the News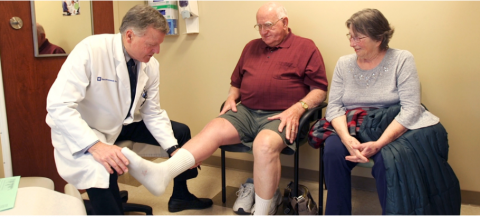 Hubert Nall's knee pain was so bad last year that it limited his ability to walk, climb stairs and be active. However, that lack of activity also meant he wasn't in great shape. It was a double-edged sword because his doctor told him he needed to lose weight and increase his leg strength before he could be eligible for knee replacement surgery.
Learn How the Duke Joint Health Program Helps People Become Stronger and More Active»
Meet the Duke Joint Health Team
The Duke Joint program brings together a team that includes orthopedic surgeons, physical therapists, dietitians, psychologists, and pain management specialists who address lifestyle habits that may contribute to chronic and debilitating knee or hip pain.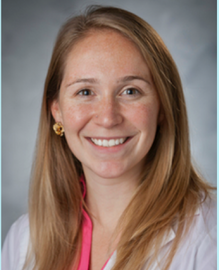 Morven Malay, PT, DPT, OCS, FAAOMPT 
North Carolina Orthopaedic Clinic
3609 SW Durham Drive
Durham, NC 27707-6507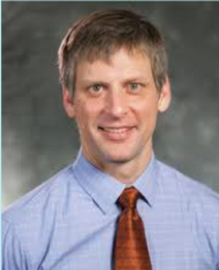 Adam White, PT, DPT
Duke PT and OT at Arringdon
5601 Arringdon Park Drive, Suite 300
Morrisville, NC 27560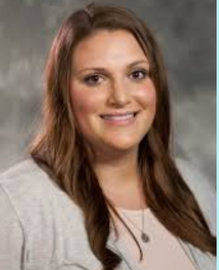 Andrea Christian, PT, DPT
Duke PT and OT at Hillsborough
267 South Churton Street
Hillsborough, NC 27278-2695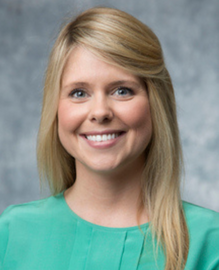 Ashley Lake, PT, DPT, OCS
Duke PT Sports Medicine at
the Center for Living
3475 Erwin Road
Durham, NC 27705-0005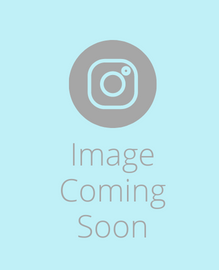 Ashley Kinsey, PT, DPT
Duke PT and OT at Brier Creek 
10211 Alm Street 
Raleigh, NC 27617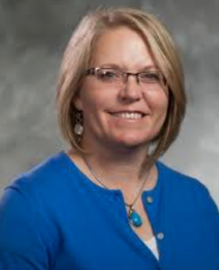 Christine Baright, MSPT
Duke Diet and Fitness Center
501 Douglas Street
Durham, NC 27705-3888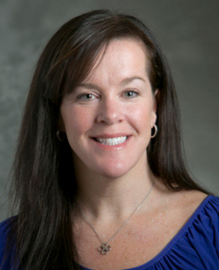 Colleen Sparrow, PT, DPT, OCS
Duke Specialty Rehab Services Midtown
5920 Sandy Forks Road, Suite 200
Raleigh, NC 27609-3814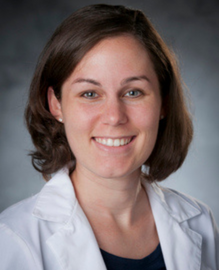 Katie Pruka, PT, DPT, OCS
Duke PT of Knightdale
162 Legacy Oaks Drive
Knightdale, NC 27545-6556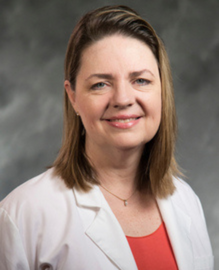 Lori Roskin, PT
234 Crooked Creek Parkway
Durham, NC 27713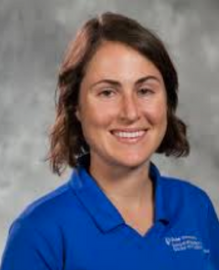 Monica Austin, PT, DPT
Duke PT and OT at Arringdon
5601 Arringdon Park Drive, Suite 300
Morrisville, NC 27560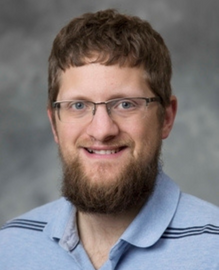 Paul O'Neil, PT, DPT, CSCS, OCS
North Carolina Orthopaedic Clinic
3609 SW Durham Drive
Durham, NC 27707-6507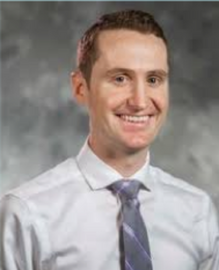 Preston Roundy, PT, DPT, OCS
Duke PT and OT Clinic 
40 Duke Medicine Circle 
Durham, NC 27710-4407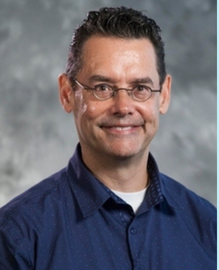 Troy Phillips, PT, COMT
Duke Physical and Occupational Therapy Clinic at Meadowmont
801 West Barbee Chapel Road
Chapel Hill, NC 27517-8188
Zachary Stearns, PT, DPT
Duke Physical and Occupational Therapy at North Duke Street 
3116 North Duke Street
Durham, NC 27704-2102
Joint Health Program FAQs
For patients with chronic hip or knee pain or disability (such as osteoarthritis), the Joint Health Program (JHP) offers longitudinal, comprehensive, holistic management and coordination of care. Once participating in the JHP, you and your Primary Osteoarthritis Provider (POP) will create a personalized care plan that addresses all aspects of your hip or knee condition: physical activity and exercise, weight management, nutrition, functional training, sleep quality, and emotional well-being.
Our goals are your goals! We will work together with you to help you achieve a higher quality of life while living with your hip or knee condition. Common goals related to the hip or knee are to:
Understand your condition and its treatment options
Learn skills for how to manage your pain
Reduce your experience of chronic pain
Increase and maintain your physical function and strength
Promote a sustainable, healthy lifestyle through physical activity, nutrition, healthy sleep habits, emotional well-being, and weight loss
Balance your mood and stress
We have helped countless patients to achieve their goals related to:
Improved quality time with their spouse, family, loved ones, and communities
Walking, Running, Hiking, Biking, Swimming, Gardening, Lifting, Going Up/Down Stairs, Cleaning, Yoga
Work opportunities and job requirements
Travel, leisure, and lifestyle
Management of anxiety, stress, mood changes, and overall emotional well-being as it relates to your joint health 
Weight loss and healthy eating
Specific providers who may contribute to your care in the JHP are:
Primary Osteoarthritis Provider (POP) - coordinates and manages most of your care in the JHP. POPs are physical therapists who have extensive musculoskeletal training in hip and knee osteoarthritis as well as additional training in general approaches to nutrition and weight management, sleep quality and cognitive-behavioral theory-based strategies.
Orthopaedic provider or primary care provider - helps direct your plan of care and provides further care if / as necessary as you participate in the JHP, such as medication management, surgical decision-making, and medical and surgical procedures. POP maintains close contact with them, and you are always free to communicate or visit with them at any point in time.
Dietitian – works with your POP to help you reach your goals related to diet and weight loss. Dietitians assist patients who would benefit from a meal plan or more directed follow-up regarding weight loss, while POPs can help with nutritional advice, they are not licensed, dietitians.
Psychologist - partners with your POP if you might benefit from greater expertise and treatment related to mental or behavioral health.
Your care is primarily managed and coordinated by your POP, who engages seamlessly with additional expert providers (such as orthopaedic providers, primary care providers, dietitians, and/or psychologists) to ensure that all of your care team is on the same page with your care plan and progress.
Your POP will partner with you overtime to set up a sustainable personalized program for your joint health. Your POP will coach you, but it will be up to you to establish and maintain new habits or approaches in your life.
Depending on your underlying condition and individual goals, you may commit to:
Physical activity, anywhere from 5 minutes once per week to 60 minutes each day
Diet modifications
Mindfulness or muscle relaxation techniques practiced when needed, or established as a daily practice
Behavioral or habit changes around your work life and home life
Working on strategies to improve the quality of your sleep
Additional input may be provided by your orthopaedic provider, primary care provider, dietitian, psychologist, or other providers as necessary or appropriate.
To help you achieve your goals, you and your POP will connect outside of clinic periodically with phone calls, e-mails, and/or MyChart messages based on your preference and availability. We will also send periodic electronic surveys to continuously evaluate and improve your program for your lifestyle and habits. These touchpoints are very important to your care in the Joint Health Program! We look at all of this information to help design your program, assess your progress and make changes to your program along the way to help you get closer to your goals.
The JHP is a one-year personalized program. However, your length of active participation is entirely dependent on your goals and underlying condition. Many patients participate actively for 3-6 months in the JHP and then follow-up intermittently over time. Others may spend 2-3 months in the program and come back to it more intensely after 6-8 months. In any case, we actively track your progress through surveys and touchpoints over the course of one year (or more, if needed).
A JHP clinic visit is billed to your insurance as a standard physical therapy visit. Coverage, copay, and co-insurance depend on your individual insurance policy. Please check with your insurance company about your coverage before arriving at your first appointment. If you have any questions before your appointment or along the way, your POP can connect you to a Duke Financial Care Counselor free-of-charge who can assist you with these considerations. A significant portion of JHP care and communication can also occur outside of the clinic via phone calls, messages, and surveys. At this time, the JHP does not bill the patient for these telehealth services.
If you seek care with your primary care provider, orthopaedic provider, dietician, psychologist, or another provider as part of your recommended care plan, each of those services will be billed separately by the respective provider and will also depend on your individual insurance policy. You may choose to join or already be part of a gym, weight loss center, or fitness center. These expenses are not included in the JHP.
At each step in your care plan, you and your POP will work together to identify ways to maximize value for you in your individual situation.
Your first JHP visit will last one hour. During that time, your POP will:
Introduce him/herself and the Joint Health Program
Review your pre-appointment survey responses with you (completed before your visit, either electronically or by paper)
Get to know you comprehensively - not only about your hip or knee condition, but really all about you, including your interests and activities, family and caregivers, preferences, what's important to you, diet, sleep habits, emotional health, and how you cope with your pain.
Perform a thorough physical exam looking at your overall mobility, strength and functional capacity as it pertains to your lower extremities.
Spend the remainder of your appointment partnering with you to establish a goal-directed personalized program for you to work on at home that meets your needs and that you enjoy doing!
Prior to your first appointment, please remember to
Complete your initial JHP survey (electronically, or bring in paper copy)
Dress in loose-fitting clothing and shoes that you are comfortable walking in.
We are in continual communication with your referring provider and other expert providers. Depending on your stated preferences and goals, we can communicate to them on your behalf to explore further treatment options. These options include prescription medications, joint injections, procedures, surgeries, and other specialized therapies.
It is beneficial for you to attend your initial appointment, during which time we can discuss and review your needs while establishing a personalized program for you to begin working on wherever you live or work. If in-person visits are not realistic based on distance or other personal life matters, we can make plans to follow-up via phone or electronic messages more frequently to reconnect, discuss your progress, and help modify your program as needed. In this way, we can help you achieve your goals while minimizing the number of in-person clinic visits.
The JHP works with you longitudinally and comprehensively to manage and coordinate all aspects related to your chronic hip or knee condition. While all of our POPs are physical therapists, they also undergo additional training to provide a broader level of services to you to improve your joint health. Compared to traditional physical therapy:
Your initial visit is longer in the JHP to permit more time to get to know you and your goals as well as define a realistic personalized care plan moving forward
Your POP covers additional topics related to your joint health, such as nutrition, weight management, quality of sleep, and psychological distress - we look at you as a whole person
Your POP interacts with you outside of the clinic to meet you where you are - through phone calls, electronic messages, and surveys
Your POP is thinking of and accountable to your long-term health, not only your short-term acute episode – this is a long-term partner and advocate
Your survey data submitted over time drives personalized changes and improvements in your care plan – most traditional practices do not support or obsess as much as we do over your individual experience over time.
Research suggests that individuals who are more physically active, stronger, more flexible, have a healthier weight and diet, sleep well, have good pain coping skills, and have less emotional distress such as symptoms of anxiety and depression tend to have improved outcomes after joint surgery, such as less pain or better function.
Some individuals find that as they start to work on all of these things, according to their preferences and input from their surgeons, they are able to delay their surgery and in some cases feel that that no longer need surgery.