It is no secret that healthcare is in crisis: high and rising costs, opaque and inconsistent quality, and widespread provider burnout. Musculoskeletal conditions and care delivery contribute substantially to the local and national burden on patients, providers, and health systems. In response, the Practice Transformation Unit (PTU) was established in Fall 2016 in the Duke Department of Orthopaedic Surgery. 
The PTU's mission is to fundamentally transform the way that orthopaedic care is experienced, delivered and financed at the practice level. Its approach is to develop, implement, and disseminate novel, effective care and payment models to achieve its vision of high-value healthcare and improved workforce and patient experience.
PTU Team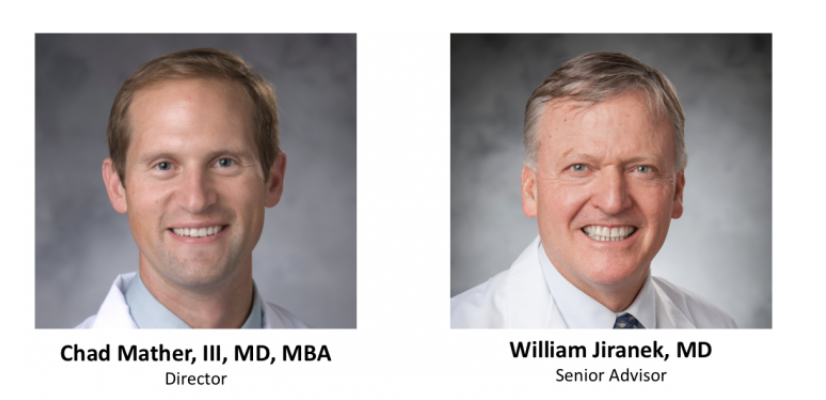 Strategy
Espousing a bias toward action, the PTU is quickly and relentlessly enacting its strategy. Whereas many attempts at healthcare solutions tackle one isolated dimension of healthcare (e.g. technology, policy, care delivery), the PTU pursues an integrated strategy. It recognizes the power of architecting the very infrastructure and crafting the very policy that enables transformative care models in which clinicians enjoy practicing, which in turn feedback iteratively to inform smart infrastructure investments and focused pragmatic policies.
Development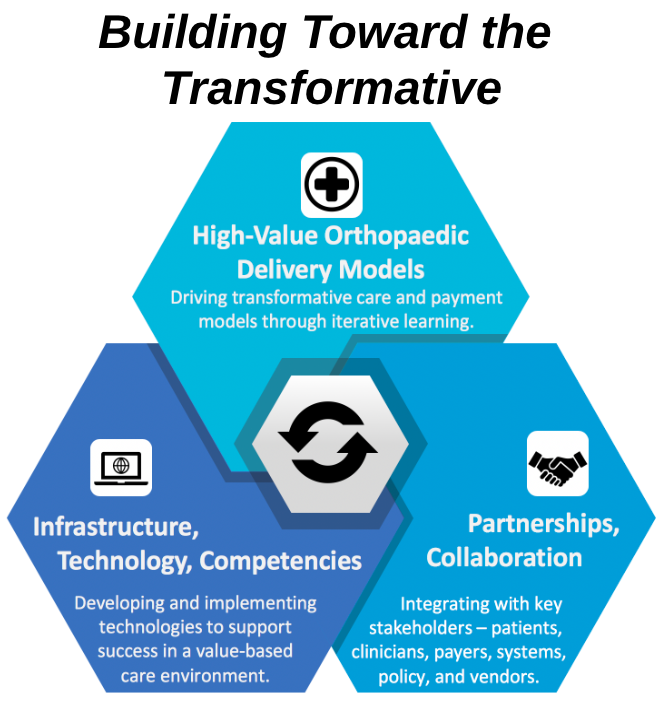 Care model
Duke Joint Health Program. Launched in October 2017, the Duke Joint Health Program (JHP) care model addresses the sizable gaps and opportunities in the comprehensive care of hip and knee osteoarthritis through a longitudinal, adaptive, personalized lifestyle and behavioral health modification program that is coordinated and managed by multidisciplinary Primary Osteoarthritis Providers or "POPs", who are physical therapists trained in the cognitive-behavioral theory-based strategies. 
Partnerships
Healthcare payment reform. Recognizing the crucial need for new ways to pay for new care models, the PTU is deepening its productive working relationship with the Duke-Margolis Center for Health Policy and engaging local and national payers, health systems, policy groups, and others in the design and implementation of condition-based (as opposed to episode-based or fee-for-service) payment models to improve the musculoskeletal health of affected populations.
Duke Department of Physical and Occupational Therapy. It is a joy to act upon the deep collaboration and teamwork fostered between orthopaedic surgeons and physical therapists to launch and maintain the Joint Health Program care model. To effectively care for patients with chronic musculoskeletal conditions, it takes a team of appropriately-skilled multidisciplinary providers delivering the right care at the appropriate times in the right settings.
Infrastructure and Technology: As detailed below, none of the PTU's progress would be possible without deep and broad collaboration with a variety of entities in the healthcare sphere.
Infrastructure
Orthopaedic data universe. Working with the Comprehensive Outcomes in Orthopaedics and Rehabilitation Data System (COORDS), Duke Health Technology Solutions (DHTS), and the Analytic Center of Excellence (ACE), the PTU is helping to create an accessible clinical data collection system. Through COORDS, Duke Orthopaedics has also collected baseline PROMIS data on tens of thousands of patients across all orthopaedic divisions and hundreds of providers.
Smart ambulatory clinic scheduling. Working with Apprentice Health, the PTU is implementing orthopaedic ambulatory scheduling changes to reduce unnecessary wait times and drive down cycle times through a combination of provider clinic-day preferences, deep learning simulations, and objective patient flow data captured through a passive low-energy Bluetooth tracking system.
No-show predictor model. Working with Jvion, Duke Orthopaedics is testing a no-show predictor model in its clinics that identifies patients at high risk of no show or late cancellation using more than 4,000 different factors for analysis.
Telehealth visits. Working with the Duke Telehealth Office, the PTU established telehealth visit centers at two orthopaedic clinic locations. Patient experience metrics reflect positively on the use of telehealth in an orthopaedic setting.
Machine learning applications for knee osteoarthritis. Collaborating with the Duke Department of Radiology and the Forge, the PTU is developing a machine-learning algorithm to automatically grade the severity of knee osteoarthritis on radiographs as part of a larger project applying acceptable use criteria for total joint arthroplasty.
Personalized digital care platform. The PTU is working with Xealth and Pattern Health to implement a connected-care digital health platform to deliver personalized, condition-based care pathways to patients in the Joint Health Program and those undergoing other orthopaedic surgical and non-surgical treatments.
For more information on the PTU and its activity, please see our 2018 Annual Report.
Contact
To get in touch with the Practice Transformation Unit, please contact Bill Jiranek.