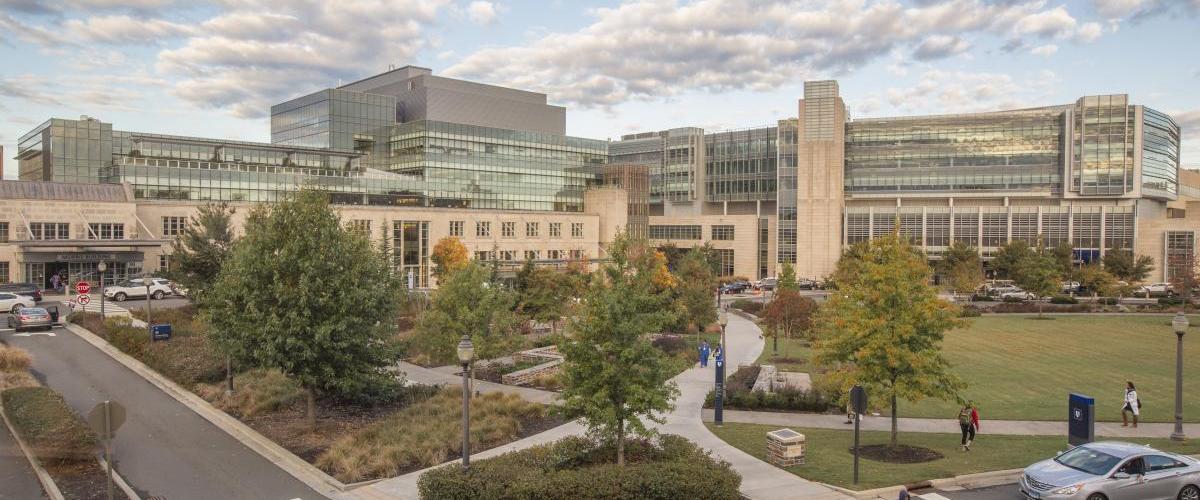 Orthopaedic education today is a dynamic and interactive experience, evolving from a rich history of general orthopaedic principles and shaped by technological advances and innovative ideas from clinical and basic science research.
As a resident, fellow, physician assistant, or visiting medical student in our program, you will train alongside nationally and internationally recognized faculty at one of the most respected medical centers in the country. Many of our orthopaedic surgeons are leaders in their subspecialty fields and within orthopaedics. Duke Orthopaedics consistently ranks as one of the top ten orthopaedic programs in the U.S.
Duke University Hospital, a full-service tertiary and quaternary care hospital with nearly 1,000 beds is ranked nationally in 12 adult and 8 pediatric specialties and is named the top hospital in North Carolina by U.S. News & World Report.
Learn more about our training programs, including how to apply:
Integrated web-based curricula, informatics, and virtual technologies as well as advanced techniques in adult learning all play important roles in this evolution.
Our successful education program is highlighted by a strong and efficient work ethic, a commitment to the highest quality patient care, a dedication to a team approach, and a contagious curiosity for clinical medicine.
As one of the nation's leaders in the delivery of orthopaedic care and resident education, Duke Orthopaedics balances technological progress and time-honored traditions to prepare trainees for becoming leaders in our field.
At Duke Orthopaedics, you will participate in a rigorous training program within a collaborative, supportive environment and world-class facilities.
Importantly, you will be inspired to expand your opportunities and challenged to achieve your potential…and beyond—receiving an education that will provide you with ample opportunities to become a competent orthopaedic surgeon, physician, and citizen.
Former Men's Head Basketball coach Mike Krzyzewski shares why the partnership between Duke Orthopaedics and Duke Athletics is so strong.
Benjamin A. Alman, MD, James Urbaniak Professor, and Chair provides an overview of Duke Orthopaedics and discusses why Duke is the place for potential trainees.
Dr. Tad Vail, MD, Chair of Orthopedic Surgery, UCSF, completed his residency at Duke in 1991 and came on board as a faculty member after graduation. Dr. Vail recalls his time at Duke and shares the reasons why he chose Duke for his residency.
Duke Health Virtual Tour