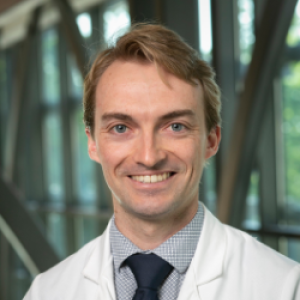 PGY-2
Hometown
Los Altos, California
Where did you attend college/university?
Santa Clara University

What did you do after college?
I worked at an insurance startup and coached high school cross country.
Where did you attend medical school?
Duke University School of Medicine
About the Duke program
What were you looking for in a residency program?
I was drawn to Duke by its culture and the opportunities available to residents. Duke has a tradition of excellence and at the same time feels like a family. The residents were unbelievably supportive in an application year disrupted by COVID and made it an easy choice to stay. Finally, Durham is fun and extremely livable, which makes it an ideal place for residency.
What are your research and clinical interests at this time?
My clinical interests are pretty broad at this time. In terms of research, I plan to continue working on projects in biomechanics and clinical outcomes.
About the Duke program
Where did you choose to live, and why?
I chose to live in a house in north Durham that allows me a short drive to DUH and DRH as well as easy access to the Eno and downtown.
What do you like to do outside of medicine?
I love getting outdoors whenever I'm out of the hospital, whether it's hitting the trails, playing golf, or checking out one of the many bars and breweries in Durham.