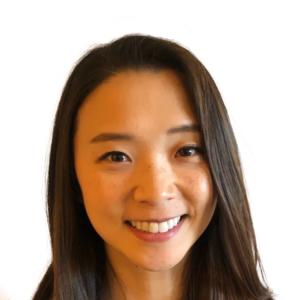 PGY-3
Hometown
Brampton, Ontario
Where did you attend college/university?
Princeton University
What did you do after college?
Clinical Research in Orthopaedic Surgery and I competed as a member of the Korean National Women's Ice Hockey Team in the US Olympics.
Where did you attend medical school?
Columbia University Vagelos College of Physicians & Surgeons
About the Duke program
What were you looking for in a residency program?
Tight-knit culture with great training and mentorship.
What are your research and clinical interests at this time?
Clinical research in Sports Medicine.
About Duke University and Durham
Where did you choose to live, and why?
Near 9th Street–it's close to the hospital and the area is convenient with lots of cool shops and parks nearby.
What do you like to do outside of medicine?
Play sports (hockey, football, ping pong), cycle, run, go for hikes, and play with my dog Rosco.
Any other information you'd like people to know (i.e.: about your family, future plans, etc.)
My husband (Taylor Hudson) is a General Surgery Resident at Duke and we have a beautiful Golden Retriever puppy named Rosco!