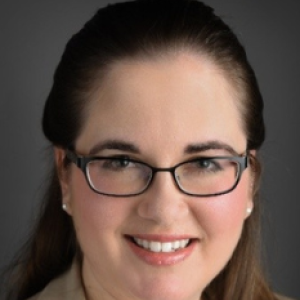 Research Program Leader, Sr
Research Program Leader, Sr
MOON Page  Scholar Page 
Dr. Reinke is the Senior Research Program Leader in Sports Medicine. She manages the divisional portfolio and research staff. While supporting the industry-sponsored studies, her focus is on faculty-initiated research of all areas of interest where she assists as needed with study design, protocol logistics, database design, electronic medical record data extraction, analysis, project presentation, and grant preparation. Her personal expertise is in ACL research, as she has been a member of the Multicenter Orthopaedic Outcomes Network (MOON) knee group since 2007.
Publications from the 2020-2021 Academic Year
·MOON Knee Group. Anterior Cruciate Ligament Reconstruction in High School and College-Aged Athletes: Does Autograft Choice Influence Anterior Cruciate Ligament Revision Rates?. Am J Sports Med. 2020 Feb;48(2):298-309.
·Lentz TA, Magill J, Myers H, Pietrosimone LS, Reinke EK, Messer M, Riboh JC. Development of Concise Physical Performance Test Batteries in Young Athletes. Med Sci Sports Exerc. 2020 Jun 15.
·Bradley KE, Cook C, Reinke EK, Mather RC 3rd, Riboh J, Lassiter T, Wittstein JR. Comparison of the accuracy of telehealth examination versus clinical examination in the detection of shoulder pathology. J Shoulder Elbow Surg. 2020 Aug 29:S1058-2746(20)30689-3.
·MOON Knee Group. Incidence and Predictors of Subsequent Surgery After Anterior Cruciate Ligament Reconstruction: A 6-Year   Follow-up Study. Am J Sports Med. 2020 Aug;48(10):2418-2428
·Magill JR, Myers HS, Lentz TA, Pietrosimone LS, Risoli T, Green CL, Reinke EK, Messer MR, Riboh JC. Healthy Pediatric Athletes Have Significant Baseline Limb Asymmetries on Common Return-to-Sport Physical Performance Tests. Orthop J Sports Med. 2021 Jan 29;9(1):2325967120982309
·Oak SR, Cantrell WA, Altahawi F, Li X, Winalski CS, Flanigan DC, Reinke EK, Huston LJ, Jones MH, Spindler KP. Do Bone-Patellar Tendon-Bone ACL-Reconstructed Knees Have More Signs of Patellofemoral Posttraumatic Osteoarthritis Than Their Uninjured Contralateral Knees at 2 Years?. Orthop J Sports Med. 2021 Jan 12;9(1):2325967120973050.
·McMurray N, Reinke E, Riboh J, Pyles C, Bytomski J. Medical Diagnoses in a University Athlete Training Room Clinic. Clin J Sport Med. 2021 Mar 1.
·MOON Group, Everhart JS, Jones MH, Yalcin S, Reinke EK, Huston LJ, Andrish JT, Cox CL, Flanigan DC, Kaeding CC, Magnussen RA, Obuchowski N, Parker RD, Pedroza AD, Sanders RA, Winalski CS, Spindler KP. The Clinical Radiographic Incidence of Posttraumatic Osteoarthritis 10 Years After Anterior Cruciate Ligament Reconstruction: Data From the MOON Nested Cohort. Am J Sports Med. 2021 Apr;49(5):1251-1261. doi: 10.1177/0363546521995182.
·Horn ME, Reinke EK, Mather RC, O'Donnell JD, George SZ. Electronic health record-integrated approach for collection of patient-reported outcome measures: a retrospective evaluation. BMC Health Serv Res. 2021 Jun 30;21(1):626. doi: 10.1186/s12913-021-06626-7.
·Coronado RA, Bley JA, Huston LJ, Pennings JS, Master H, Reinke EK, Bird ML, Scaramuzza EA, Haug CM, Mathis SL, Vanston SW, Cox CL, Spindler KP, Archer KR. Composite psychosocial risk based on the fear avoidance model in patients undergoing anterior cruciate ligament reconstruction: Cluster-based analysis. Phys Ther Sport. 2021 Jul;50:217-225.
·George SZ, Yan X, Luo S, Olson SA, Reinke EK, Bolognesi MP, Horn ME. Can PROMIS measures be used to create subgroups for patients seeking orthopaedic care? Bone Jt Open. 2021 Jul;2(7):493-502.
·MOON Group. Neither Residual Anterior Knee Laxity Up to 6 mm nor a Pivot Glide Predict Patient-Reported Outcome Scores or Subsequent Knee Surgery Between 2 and 6 Years After ACL Reconstruction. Am J Sports Med. 2021 Jul 16:3635465211025003.
·Magill JR, Myers HS, Lentz TA, Pietrosimone LS, Risoli T, Green CL, Reinke EK, Messer MR, Riboh JC. Establishing Age- and Sex-Specific Norms for Pediatric Return-to-Sports Physical Performance Testing. Orthop J Sports Med. 2021 Aug 19
·Horn ME, Reinke EK, Yan X, Luo S, Bolognesi M, Reeve BB, George SZ. Use of Patient-Reported Outcomes Measurement Information System (PROMIS) measures to characterise health status for patients seeking care from an orthopaedic provider: a retrospective cohort study. BMJ Open. 2021 Sep 2;11(9):e047156