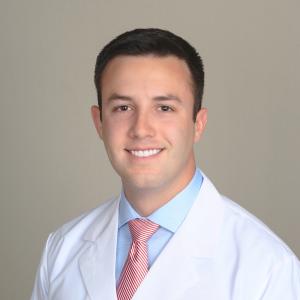 PGY-2
Hometown
Raleigh, North Carolina
Where did you attend college/university?
University of South Carolina
What did you do after college?
I attended graduate school and earned a Master of Science degree in Biomedical Sciences.
About the Duke program
What were you looking for in a residency program? 
Above all else, I wanted a program with a sense of family and comradery both in and out of work. I was also looking for a program that offered a challenging training environment and would develop me into the best orthopaedic surgeon possible. I knew instantly that program was Duke. 
What are your research and clinical interests at this time? 
Thus far, the majority of my research has involved sports medicine and foot and ankle orthopaedics, but I am excited to explore all fields of orthopaedics and all that Duke has to offer.
About Duke University and Durham
Where did you choose to live, and why?
I am currently in the process of deciding but interested in living somewhere in close proximity to Duke while also being close to downtown. 
What do you like to do outside of medicine?
I enjoy anything that allows me to be outside and active, including hiking, camping, fishing, running, and golfing.
Any other information you'd like people to know (i.e.: about your family, future plans, etc.)
I have a service commitment with the Navy and am looking forward to serving as a Navy orthopaedic surgeon after residency.