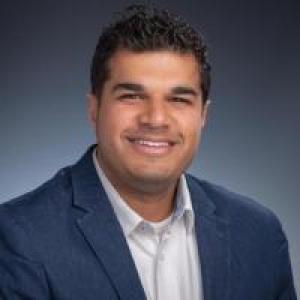 Assistant Professor of Orthopaedic Surgery
Assistant Professor in the Department of Orthopaedic Surgery 
Faculty Member in the Duke Institute of Molecular Physiology

Lab site: https://sites.google.com/view/thebahtlab/home
Dr. Baht's work focuses on bone health, specifically understanding fracture repair in the context of aging.
Tissue repair and regeneration diminish with age. In the elderly, bone repair in response to injury occurs at a slower pace with deposition of extraneous tissue. A number of molecular and cellular processes have been implicated in aging fracture repair. Dr. Baht utilizes mouse models and tissue culture techniques to investigate fracture repair and aging.
Current Projects
Investigating bone fracture repair and the influences age, inflammation, and metabolic syndromes play in tissue regeneration.
Selected Publications & Grants
Publications
Grants
People
Gurpreet Baht, PhD
Xiaohua Zong
Rong Huang, PhD
Contact
Duke Molecular Physiology Institute
Carmichael Building
300 North Duke Street
Room 51–208F
Durham, North Carolina  27701
Phone 919-681-2864
Fax 919-684-0903
gurpreet.baht@duke.edu