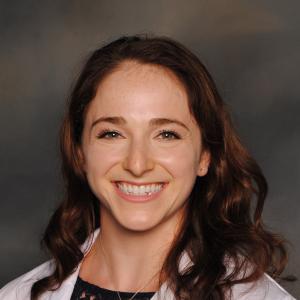 PGY-3
Hometown
St. Paul, Minnesota
Where did you attend college/university?
Stanford University
What did you do after college?
I spent 2 years working in a pediatric infectious disease lab at the University of Minnesota.  
Where did you attend medical school?
Tulane University School of Medicine
About the Duke program
What were you looking for in a residency program?
I was looking for a program that not only provided me with the tools to become a highly-skilled orthopaedic surgeon with a strong network of faculty and alumni but also fostered a positive, team-oriented environment. As a former gymnast, I found my place at Duke because of the resident and faculty community.
What are your research and clinical interests at this time?
As of now, I am interested in orthopaedic sports medicine.
About Duke University and Durham
Where did you choose to live, and why?
I chose to live in an apartment on Ninth Street because I loved the area and I had heard great things about the apartment building.
What do you like to do outside of medicine?
Running, working out, tennis, baking/cooking, reading.