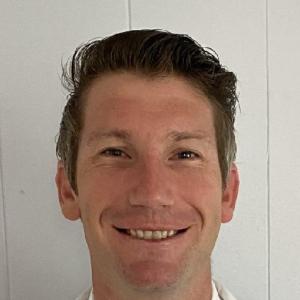 PGY-3
Hometown
Dunedin, Florida
Where did you attend college/university?
University of Notre Dame
What did you do after college?
After medical school, I completed a tour as an Undersea Medical Officer in Pearl Harbor, Hawaii before returning to residency.
Where did you attend medical school?
The University of Florida
About the Duke program
What were you looking for in a residency program?
I was looking for a program where I could feel the collaborative, supportive team atmosphere with a motivated and excited group of people who are looking to make the most of each day and enjoy working with and for each other.
What are your research and clinical interests at this time?
I am interested in biomechanical studies, as well as research into osteoarthritis. My largest interest at this time is improving my teaching ability and looking to expand educational resources for fellow interns and residents. 
About Duke University and Durham
Where did you choose to live, and why?
We are looking for a place within biking distance of the hospital to help us stay active during residency!
What do you like to do outside of medicine?
Spending quality time with my wife and if it's outdoors we'll like it and if it's in the water we'll love it!