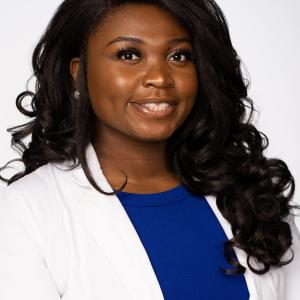 PGY-1
Hometown?
Dallas, Texas

Where did you attend college/university?
The University of Texas, Dallas

Where did you attend medical school?
Texas A&M Health Science Center College of Medicine

What were you looking for in a residency program?
An environment that clearly invested in more than just the 'trainee', but supported being the foundation for my life trajectory and pursuits. I sought out a program that was big on resident education in and out of the OR, and had a culture that was conducive to putting me in the best position to learn and grow.

What are your research and clinical interests at this time?
Psychosocial implications in QoL measures perioperatively, disparity mitigation, global orthopedics, medical education, DEI; Interested in all clinical subspecialties. 

Where did you choose to live, and why?
Halfway between Durham and Raleigh. It's convenient for getting to the different hospitals and provides easy access to a lot of great social spaces as well as a 10 minute drive to the airport!

What do you like to do outside of medicine?
Dance, karaoke, sporting events (really just basketball and football), exploring, game nights (really just Uno), movie nights, online shopping, travel, BRUNCH.