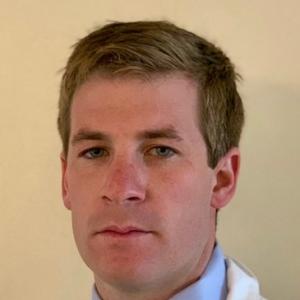 PGY-3
Hometown
Baltimore, Maryland
Where did you attend college/university?
The University of North Carolina at Chapel Hill
What did you do after college?
Started medical school right away, played professional lacrosse
Where did you attend medical school?
University of Maryland
About the Duke program
What were you looking for in a residency program?
I was looking for great team camaraderie among residents and approachable faculty that love to teach.
What are your research and clinical interests at this time?
I am interested in improving patient quality of care and ways to increase efficiency in operating room procedures and costs.
About Duke University and Durham
Where did you choose to live, and why?
Living in an apartment building in Durham with my fiance. We plan on buying a house after this first year.
What do you like to do outside of medicine?
I enjoy hanging out with friends, going to the beach, playing basketball and lacrosse
Any other information you'd like people to know (i.e.: about your family, future plans, etc.)
I have 5 brothers and sisters and we are all very close. I played lacrosse with my younger brother and 2 cousins at UN