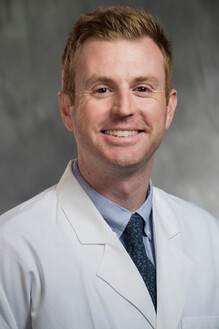 Dr. Ceraulo is an Assistant Professor of Orthopaedic Surgery and a primary care sports medicine specialist. He is also the team physician for Elon University. His research interests include orthobiologics, diagnostic and interventional ultrasound, as well as athlete performance. Dr. Ceraulo is currently interested in the study of platelet-rich plasma in terms of specific factor concentrations, and interventions directed at both tendinous and articular pathologies. Additionally, he is part of the research support team for the sports medicine fellows. Clinically based at the Urbaniak Sports Sciences Institute, Dr. Ceraulo also does research from this location.
Publications from the 2020-2021 Academic Year
·Casey JC, Lutz RH, Boswell BL, Ceraulo AS.Transient Quadriplegia in a High School Football Player. Curr Sports Med Rep. 2021 May 1;20(5):246-249.
·Jabola, R., Boswell, B., Lutz, R. H, Casey, J., & Ceraulo, A. (2021). Transient Quadriplegia: A Case-Based Approach to Cervical Trauma. Clinical Practice and Cases in Emergency Medicine. 2021 May;5(2):163-166